0
Waltham Forest Libraries Staff Picks
Browse through a recommendation of books suggested to you by our staff.
The Candy Machine: How Cocaine Took Over the World
by Tom Feiling
Although this is non-fiction it is compelling, fluid and I had trouble putting the book down. It explains how the cocaine industry evolved, how it works, what damage it does to supplier and transit nations including Colombia, Mexico and Jamaica and how turning drugs into a moral question has produced a series of laws wasting enormous amounts of money without making any difference.
Kenneth
Clothes, Clothes, Clothes. Music, Music, Music. Boys, Boys, Boys
by Viv Albertine
A no holds barred account of life at the raw edge of the punk rock scene and her life thereafter, she describes her life as a struggling female artist in what was a very male dominated world with sparkle and great humour.
Jim
Bringing Down the House
By Ben Mezrick
This is Mezrick's first non-fiction book, he writes about an inside story of how a group of six MIT students brought down the casinos by counting cards in blackjack, not illegal but forbidden by most casinos. A descriptive and informative book making it a good read. Although based on a true story, Mezrick has added many fictional elements to the story which didn't take place in real life.
Dipen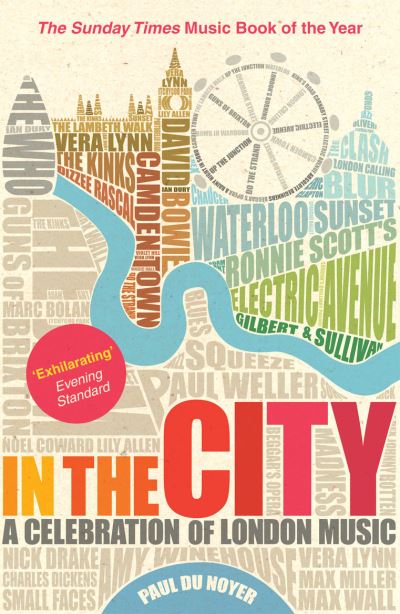 In the City
by Paul Du Noyer
An exploration of London's music from public execution songs and East End music halls, to the Kinks and Lily Allen. It includes London-born artists such as David Bowie and Johnny Rotten as well as international artists who were shaped by their visits to the city such as Bob Dylan and Jimmy Hendrix.
Julian
Stillness And Speed: My Story
by Dennis Bergkamp
The way Bergkamp speaks about the game is
unlike 99% of pundits and ex-players: insightful, thoughtful and forward-thinking. The philosophy of a true footballing genius regarding his sport. Wonderful insight into a very private personality. If we could incorporate his philosophy into our game, maybe there's hope for us yet. If you're an Arsenal fan it's a must read.
Kenneth