0
Our Public PC's
Use of computers is free in all Waltham Forest libraries:
A valid library card from Waltham Forest, or any of our London Library Consortium partners, is required to use a computer terminal in a Waltham Forest library. To join the library free of charge, visit your local library with one proof of name and address or complete the online application form.
Free Internet access at all our libraries opening a gateway to the world of online information at even our smallest branch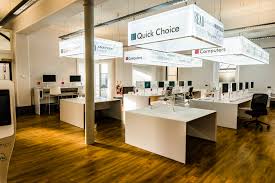 Free Wifi hotspots @ the Library
Free wireless hotspots are a fast, reliable wireless broadband connection to the internet is available for everyone to use throughout the library. All you need to use the service is a laptop, PDA or mobile phone with built in WLAN capability or an added WiFi card.
WiFi is available at all of our libraries
Help?
Please ask a member of library staff if you require information regarding WiFi access or download